I'm a Christian, wife, stepmother, step-grandmother, step-great grandmother, retiree, blogger, and author.
I received Jesus Christ as my Lord and Savior at Malibu, the Young Life Camp in British Columbia, between my junior and senior years in high school. In the many years since, there have been periods of growth, but, unfortunately, also been times when I chose to obey sin.
I learned the cost of disobedience is always greater than the cost of obedience. I learned obedience is in my best self-interest. I can say with the psalmist: "Before I was afflicted, I went astray, but now I keep Your word" (Psalm 119:67).
About twenty-five years ago, however, I began in-depth Bible study and have been on a growth spurt ever since. I am so grateful to Him who chose me, who is sanctifying me, who created me for good works.
I'm married to a wonderful guy. I'm step-mom, grandma, and great-grandma to three delightful adults, their families, and their "kid's" families. They're now spread from Hawaii to Colorado to New Hampshire, but at least they moved to places I like to visit!
I began my nearly fifty years of work by picking strawberries, went on to obtain a doctorate in economics, completed many, many management courses, and was appointed vice president of a major company.
While I was working, I helped many develop their skills and advance in their careers. I would encourage them, help them develop a vision, teach them, coach them, and urge them on. What fun! Now, after focusing much of my life on work, I am working to make retirement a success.
My book, When Storms Come: Will You Be Ready?, began from my own storm.
At 61, after nearly twenty years with my company, I was severed. Sounds devastating, doesn't it? But God had prepared me, and I was able, because of Him, to sail peacefully through it. I learned that by trusting our all-powerful, loving God, we could be ready for any storm that comes our way.
Later, as I was working on final edits, my own book helped me weather a significant eye issue. As I worked through the section on God's love, I became joyful to the point of giddiness. He loves me! He loves us!
My prayers are that the book will help you get ready to sail through your own storms and that this blog will help you press on in your Christian walk.
Receive Updates
Sign up here to receive blog posts via email. I promise I will never share your email address. You may unsubscribe at any time.

* indicates required
When Storms Come: Will You Be Ready?
When Storms Come: Will You Be Ready? helps Christians not fear bad news, shows them how to handle current trouble, and helps them emerge stronger on the other side.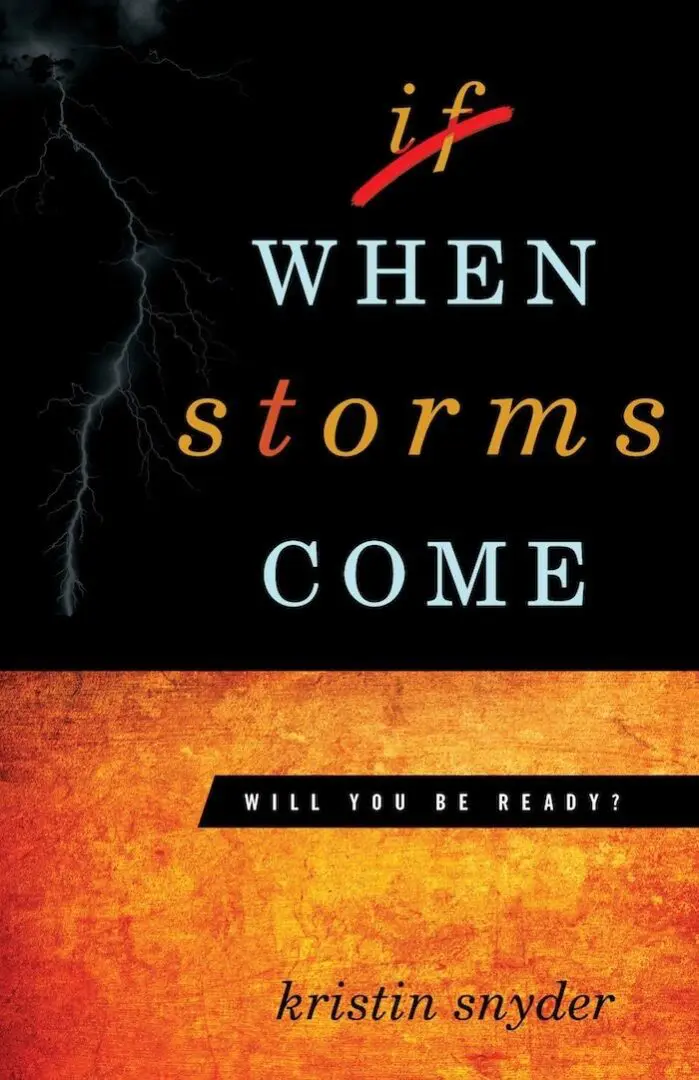 I'm a Christian, wife, retiree, and author.
I love studying and putting knowledge into action. I'll share what I'm learning, encourage you, and urge all of us to press on to become more like Christ.