Are you a child of God? If you're not a child of God, this is truly bad news, and eternally too. Becoming a child of God is the fundamental first step for a good life now and heaven later.
The familiar promise is conditional. "… God causes all things to work together for good to those who love God, to those who are called according to His purpose" (Romans 8:28, NASB).
If you love God, if you are called according to His purpose, and if you are God's child, God will cause all things, including bad news, to work together for good. If you're not a child of God, the bad news is, in fact, bad news.
Greg Gilbert in What is the Gospel? lays out the gospel very clearly:
It is God to whom we are accountable. Because He created us, God has the right to demand we worship Him. God has the right to tell us how to live. God owns us.
Our problem is we rebelled against God. We need God to forgive us our sins, not judge us for them.
God's solution to our sins is the sacrificial death and resurrection of Jesus Christ.
We become included in God's solution, in His salvation, by repenting of our rebellion and sins, by believing in Jesus Christ, and by trusting Him and no other to save us.
A Christian is one who turns away from his sin and trusts in the Lord Jesus Christ—and nothing else—to save him from sin and the coming judgment.
Have you repented of your sins? Do you believe that Jesus Christ is the Son of God, died for your sins, and rose from the dead? Have you received Him as Savior and Lord? If not, take care of that today.
You can pray something like this:
"Father, I confess I have sinned against You and repent before You. I believe Jesus Christ is Your Son, that He died for my sins, and that You raised Him from the dead. I receive Christ as my Lord and Savior. Take control of my life. Make me the kind of person You want me to be."
Receive Updates
Sign up here to receive blog posts via email. I promise I will never share your email address. You may unsubscribe at any time.

* indicates required
When Storms Come: Will You Be Ready?
When Storms Come: Will You Be Ready? helps Christians not fear bad news, shows them how to handle current trouble, and helps them emerge stronger on the other side.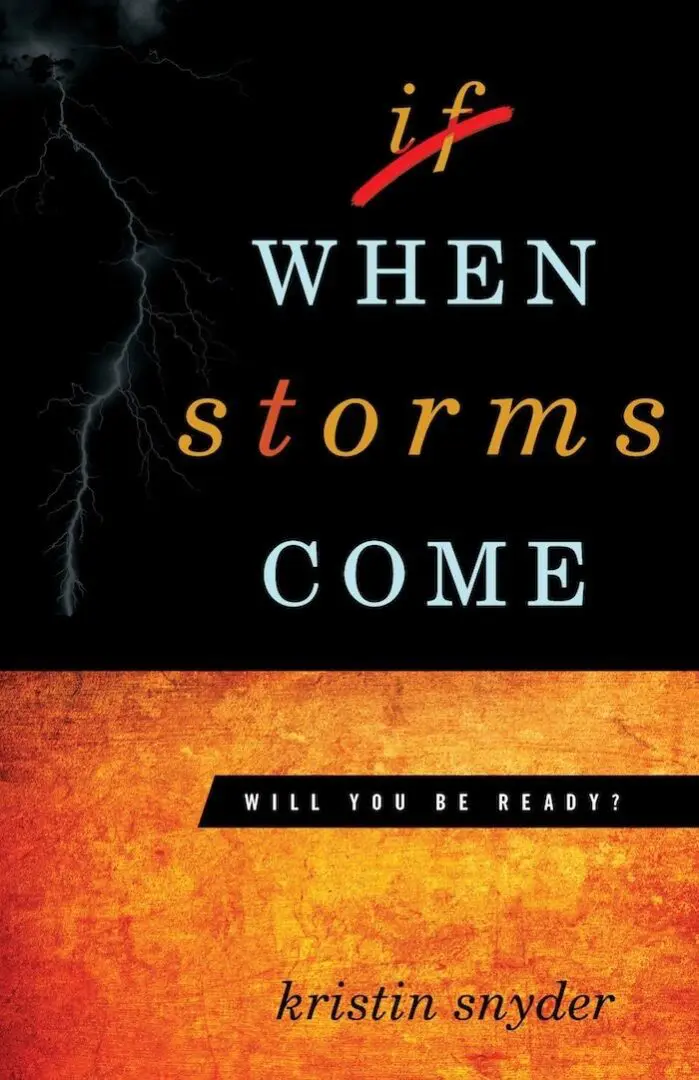 I'm a Christian, wife, retiree, and author.
I love studying and putting knowledge into action. I'll share what I'm learning, encourage you, and urge all of us to press on to become more like Christ.